Invisalign® is a completely new orthodontic method of moving teeth that is transparent and almost invisible. 
The constant desire to present ourselves in the best light, as well as our modern and busy lifestyle, have led to the creation of Invisalign®, an innovative orthodontic system that does not have the shortcomings of traditional braces and provides patients with easier and more comfortable wearing experience, more successful predictability of treatment and better appearance.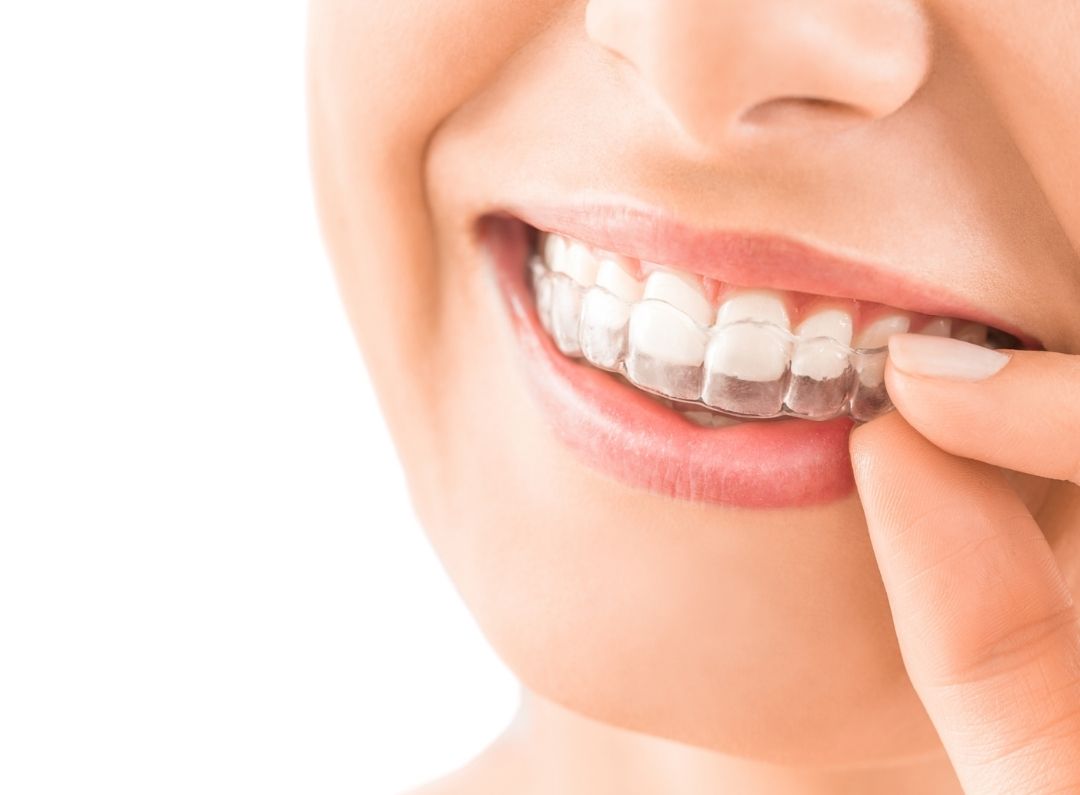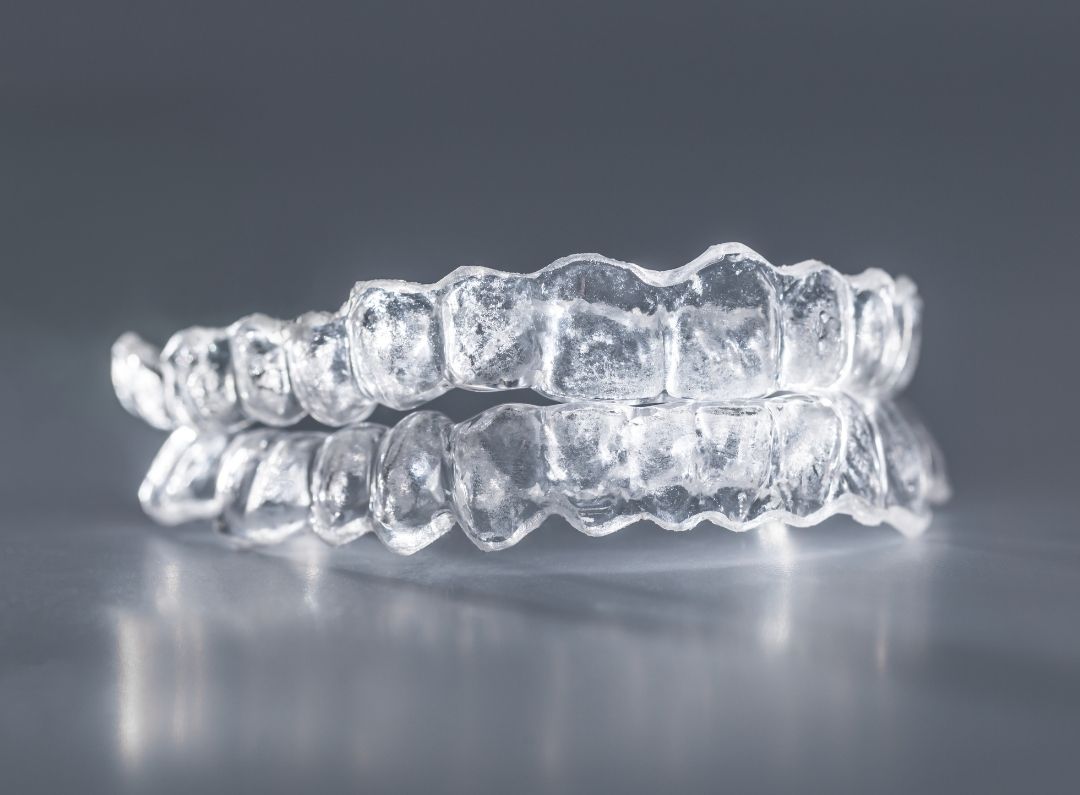 Invisalign® is an ideal replacement for traditional fixed braces specially made for each patient according to the treatment plan for the anomaly that needs to be fixed. 
Invisalign® braces are intended for all age groups, both adults and children. The only prerequisite is that all teeth are healthy before undergoing orthodontic treatment, i.e. all caries have been removed and gums are not inflamed.
Invisalign treatment is relatively pleasant, although in some moments the tooth movements can be very painful.
In contrast to classic orthodontics, there is no tightening of wires, which reduces pain and eliminates the hassle of getting used to new wires and brackets.
It does not damage the gums and it makes maintaining oral hygiene much simpler because the aligners can be simply removed when brushing the teeth.
Depending on the complexity of the case, patients receive the exact number of aligners that they replace with a new set of aligners every 7 to 14 days. 
By replacing the aligners every 7-14 days, the teeth slowly move towards the desired position. The aligners are extremely comfortable, soft, and completely transparent, made of multi-layer SmartTrack material and they move the teeth in vertical and horizontal directions using SmartForce technology. 
The aligners have ridges, handles, and different supports to make the final result as predictable as possible.
Small tooth-colored dots are often attached to the teeth for the purpose of sticking the aligners to the teeth as well as possible, but also as an additional force for moving the teeth.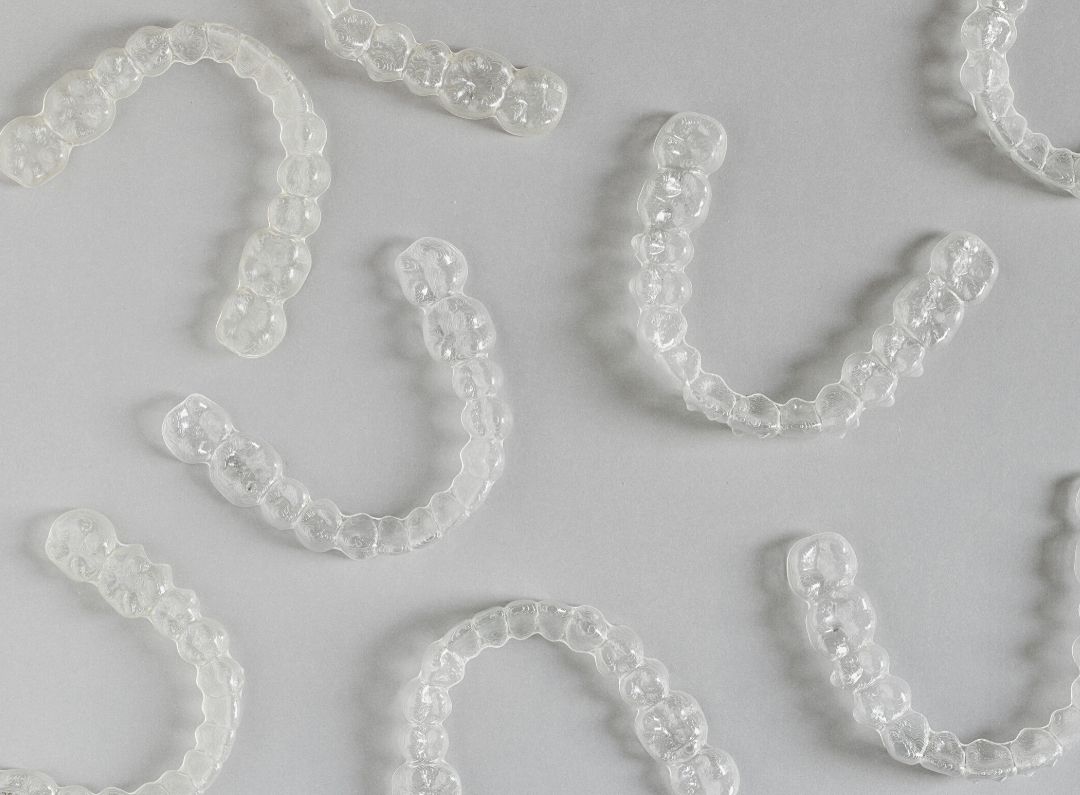 It is important to emphasize that the aligners must be worn for a minimum of 20 – 22 hours a day, and they are extremely easy to remove before eating and brushing your teeth.
It is recommended not to smoke, consume colored food, or extremely hot drinks while wearing Invisalign® braces. 
The aligners are very easy to clean. It is enough to gently wash them with a toothbrush and rinse them under running water.
Choosing Invisalign® treatment is not a small step, both in terms of time and money, and therefore it is important to be well informed and get an adequate treatment plan. After a detailed first examination and consultation in our Polyclinic, we will tell you whether the Invisalign® treatment is right for you.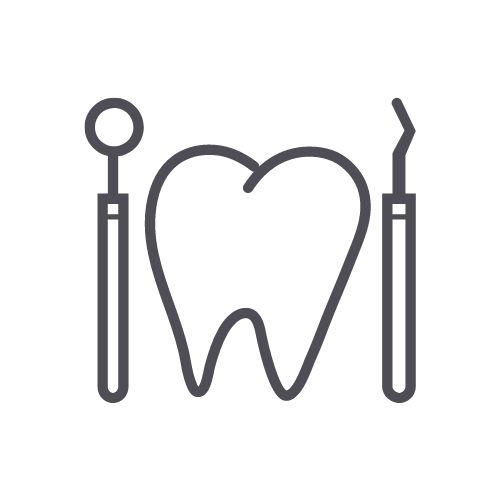 Examination and consultation