Are you hiding your smile because of crooked, spaced-out, or crowded teeth? Would you like to wear orthodontic braces, but are worried about the duration of the treatment and metal braces? You may decide on Six-Month Smiles – aesthetic orthodontic treatment.
Nowadays, fixed braces are no longer only worn by children. 
More and more adults are opting for orthodontic treatment to correct crooked, crowded, or spaced-out teeth. This is exactly why modern braces – Six-Month Smiles have been designed to correct minor orthodontic anomalies in a non-invasive way.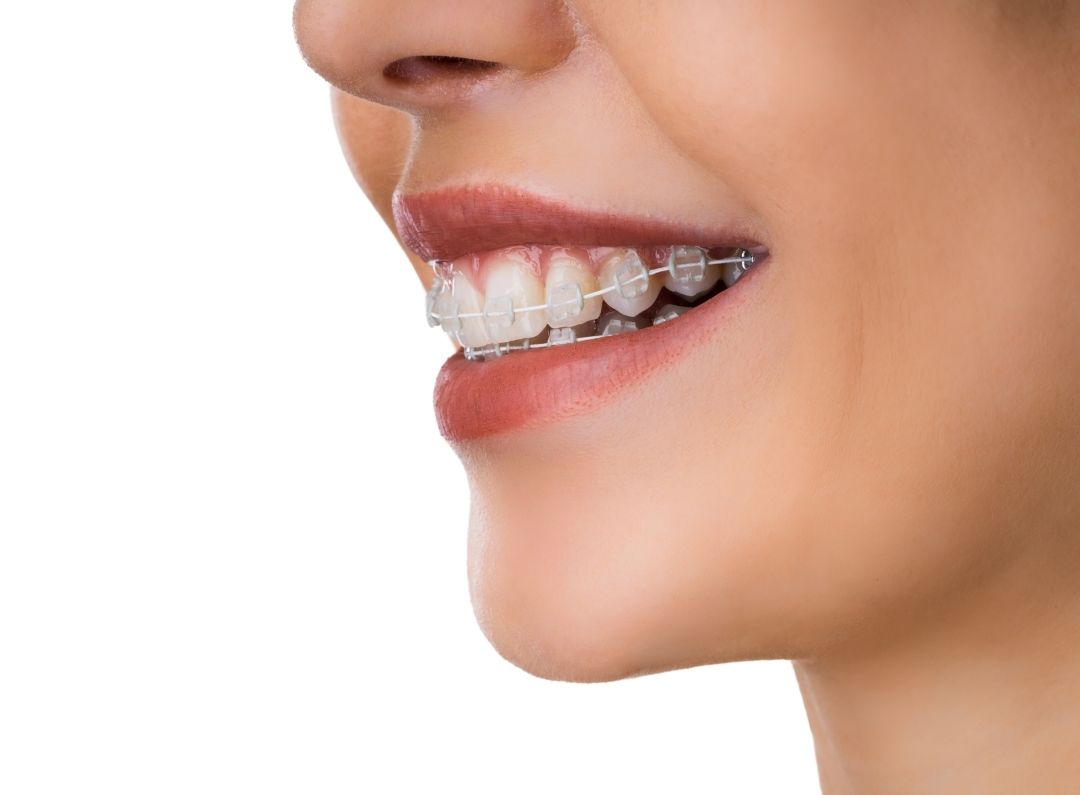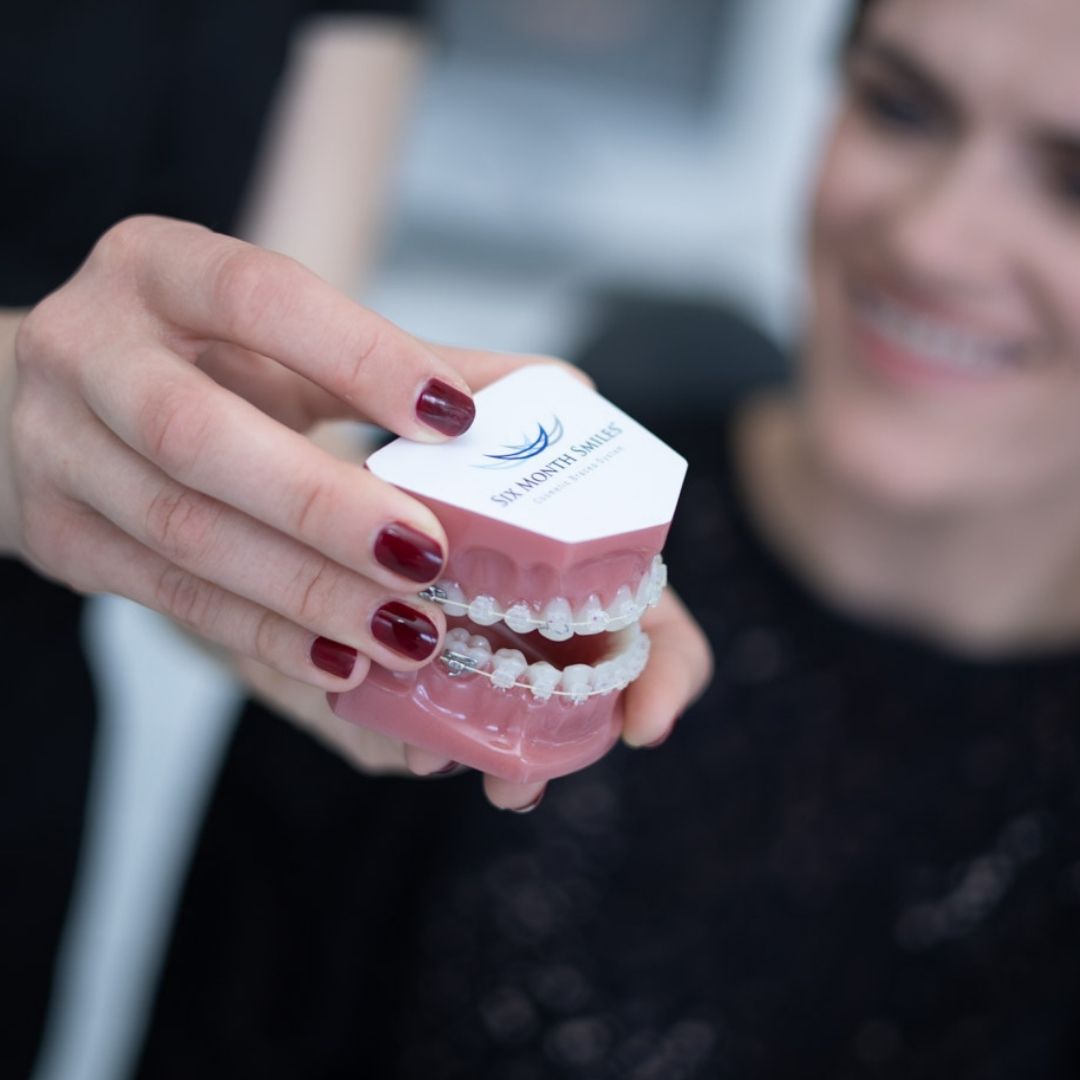 Six-Month Smiles is a fixed aesthetic and short-term orthodontic treatment that, with the help of innovative methods and modern materials, achieves the desired results in a short time, moving the teeth quickly, safely, and gently into the desired position.
It is primarily intended for adult patients who need minor corrections in straightening their teeth and do not have time or do not want to wear traditional fixed braces, which usually require a longer period of wear (2 – 3 years).
The tooth-colored wire that produces light forces, as well as the transparent Lucid – LockTM brackets which gently move the teeth make the braces almost imperceptible.
SMS therapy, as the name suggests, takes about 6 months on average, but depending on the severity of the case, it can last anywhere from 4 to 9 months.
Candidates for this type of orthodontic therapy include patients older than 16 years and patients whose therapy does not include major bite corrections and molar movement.
This type of short-term aesthetic orthodontic treatment is mainly intended for patients who want to straighten their teeth for aesthetic reasons. It is not a classic orthodontic treatment suitable for extensive bite and bone structure corrections.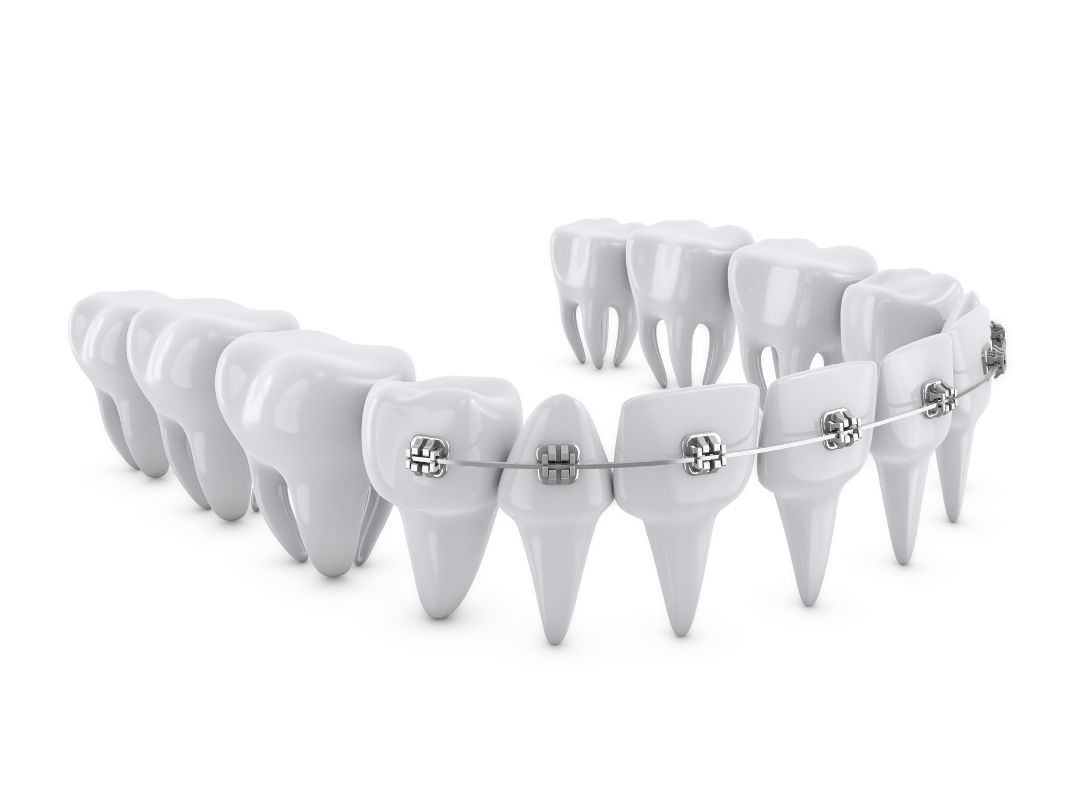 It is important to emphasize that this type of treatment cannot correct the bite in patients with class II (increased overjet – increased space between the upper and lower teeth) and patients with class III (the lower jaw is protruded) malocclusions, and in such cases, we advise classic orthodontic treatments to our patients.
Upon completion of orthodontic treatment, our patients are recommended to wear retainers so that their teeth permanently remain in the desired position. Retainers can be cemented to the back surfaces of the front teeth of the upper and lower jaw or they can be removable and worn at night.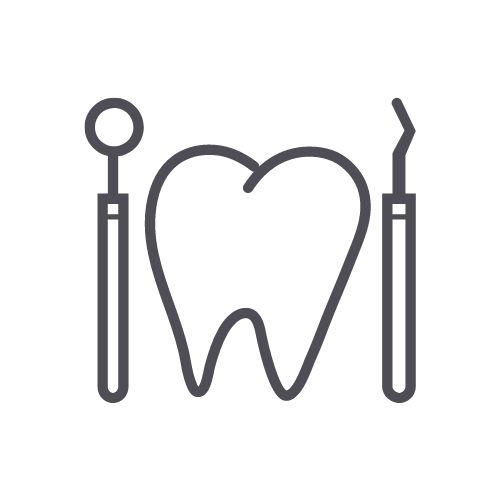 Examination and consultation